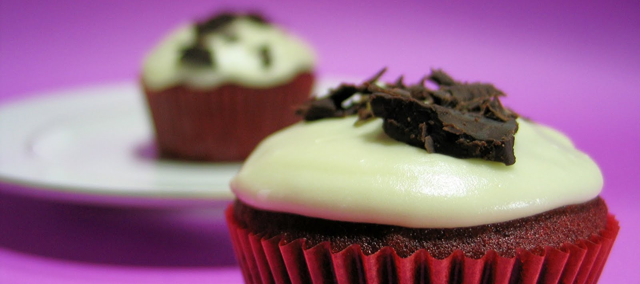 This Valentines Day give a special treat to that special someone!
Estimated Time: 45 minutes
Serves: Makes 12 Potent Cupcakes
Ingredients:
1 1/4 cups flour
3 tablespoons cocoa powder (unsweetened)
1/4 teaspoon salt
1/2 cup (1 stick) cannabutter
1 cup sugar
2 large eggs
2 teaspoons red food coloring
1 teaspoon vanilla extract
1/2 cup sour cream
1 teaspoon vinegar (white)
1 teaspoon baking soda
Red and pink frosting, and sprinkles for decorating (get creative!)
Instructions:
1. Preheat the oven to 350 degrees F, then line the muffin pan with cupcake liners.
2. In a large bowl sift together the flour, cocoa powder and salt.
3. Beat the cannabutter and sugar until fluffy. Add the eggs, 1 at a time, and mix in. Add vanilla extract and food coloring (to desired color).
4. Now add the flour mixture and sour cream a bit at a time, and keep blending.
5. In another bowl, combine vinegar and soda, after fizzing stops, add to the batter and mix in.
6. Divide the batter by filling each liner about 3/4 of the ways full.
7. Bake 20 to 25 minutes. Allow to cool.