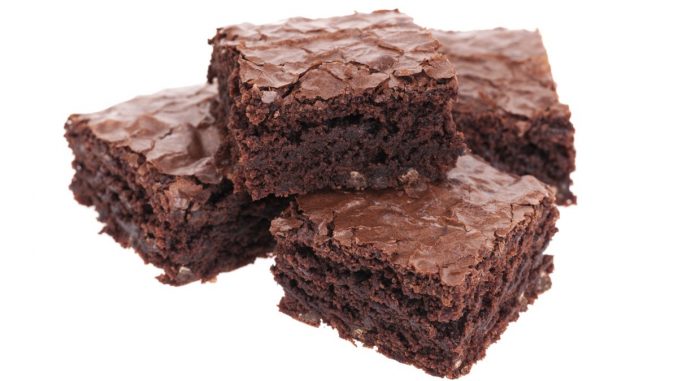 A honey flavored twist on the classic weed brownies.
Estimated Time: 45 minutes
Serves: Makes 10-15 brownie squares
Ingredients:
6oz/175g unsweetened chocolate
6oz/175g Cannabutter
2 cups/700g honey
4 eggs
1 tsp salt
1 tbsp vanilla extract
4 cups/560g all-purpose flour
Instructions:
1. Melt the chocolate in a double boiler, then add cannabutter and honey.
2. Now add eggs, followed by salt, vanilla, and flour.
3. Pour into greased oven pan (9x12in/23x30cm)
4. Bake for 35 minutes at 375°F/190°C
5. Allow to cool 1 hour before cutting and serving.