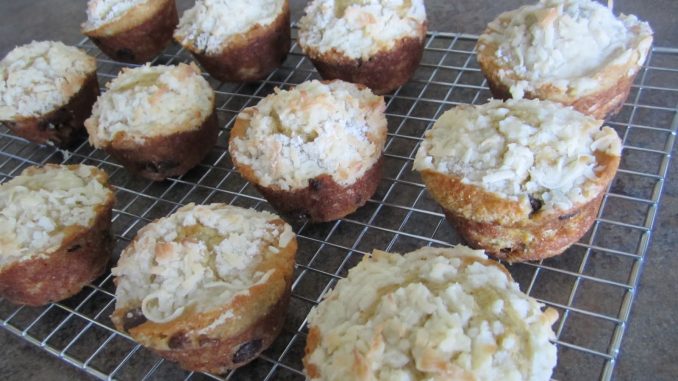 This delectable cannabis confection uses Hempy Oil and lots of sugar and molasses to tickle your taste buds.
These cookie-like treats can be topped with honey, cream cheese, or whatever you desire! This recipe was submitted to us by WolfScrypt.
Estimated Time: 30 – 45 minutes
Serves: Varies depending on size of each Hemp Hermit
Ingredients:
1 cup packed brown sugar
1/2 cup Hempy Oil
1/4 cup strong coffee (Note: May cause hyperactivity!)
1 large egg
1/2 teaspoon baking soda
1/2 teaspoon salt
1/2 teaspoon cinnamon
1/2 teaspoon nutmeg
1/4 teaspoon ground clove
1/2 teaspoon ginger
2 tablespoons molasses
1 3/4 cups plus 2 tablespoons of all purpose flour
1 cup raisins
3/4 cup walnuts
Instructions:
1. Preheat your oven to 350°F/175°C.
2. Mix all ingredients other than the nuts and raisins together in a mixing bowl until creamy.
3. Mix in the nuts and raisins.
4. After thoroughly mixed, place spoon sized dollops on a greased cookie sheet. Note: This is a matter of preference, just remember that big cookies can be hard to keep in one piece!
5. Bake for 10 minutes at 350°F/175°C.
6. Allow to cool and enjoy!
7. (optional) Wrap in waxed paper and store in an airtight container.