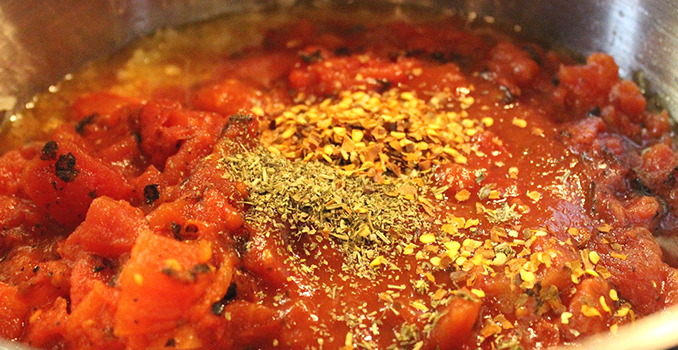 1 lb. hot red pepper linguine
1 1/2 lb. white mushrooms
2 green peppers, cut up
1/8 lb. fine bud or leaf of ganja
1 1/2 stick butter
1/2 pint of half-and-half cream
4 cloves chopped garlic
1 cup chopped fresh basil (or 2 tsp. dry basil)
Take the ganja and heat it in butter over moderate flame. Cook the butter in a double-boiler pot, making sure you heat it for at least 20 minutes, making sure not to burn the butter. Strain out the leaf and set the butter aside. Cook your linguine, but not too long. Pour your butter into another pan and add pepper, garlic and mushrooms, and sauté them a couple of minutes. Then drain the linguine and add to the sauté mixture. Pour in the cream and let it slowly reduce. The cream slowly thickens over a low flame. When it boils off the bottom of the pan, you are ready to eat.