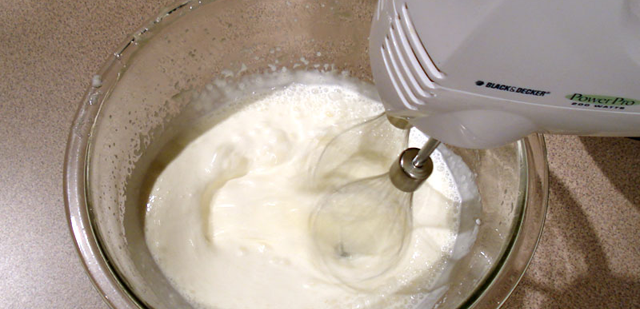 Make cannabis-infused whipped cream! Serve over your favorite ice cream, on apple pie, on any other dessert, or just by itself!
Unless you want to eat a lot of whipped cream, we recommend using about seven grams of marijuana. This way you can add a small amount to ice cream, pie, or any other sweet dish you want.
Ingredients:
4-8 grams of finely ground marijuana
1 cup heavy cream
1 teaspoon vanilla extract (optional)
1 tablespoon confectioners' sugar
Instructions:
1. Add the cream and cannabis to a pan over medium heat in a double boiler
2. Allow the cannabis cream to simmer for about an hour.
3. Allow to cool and then pour into an airtight container in the refrigerator until cold.
4. Using a large bowl, whip cream until peaks hold there form or desired consistency. Beat in vanilla and sugar. Do not over-beat as it will become lumpy.
5. Serve on ice cream, apple pie, or anything you'd like! Enjoy!